As a Dementia Friend, you gain a deeper understanding of dementia and the diseases of the brain that cause dementia. You will learn tips to communicate and have a conversation with someone living with dementia.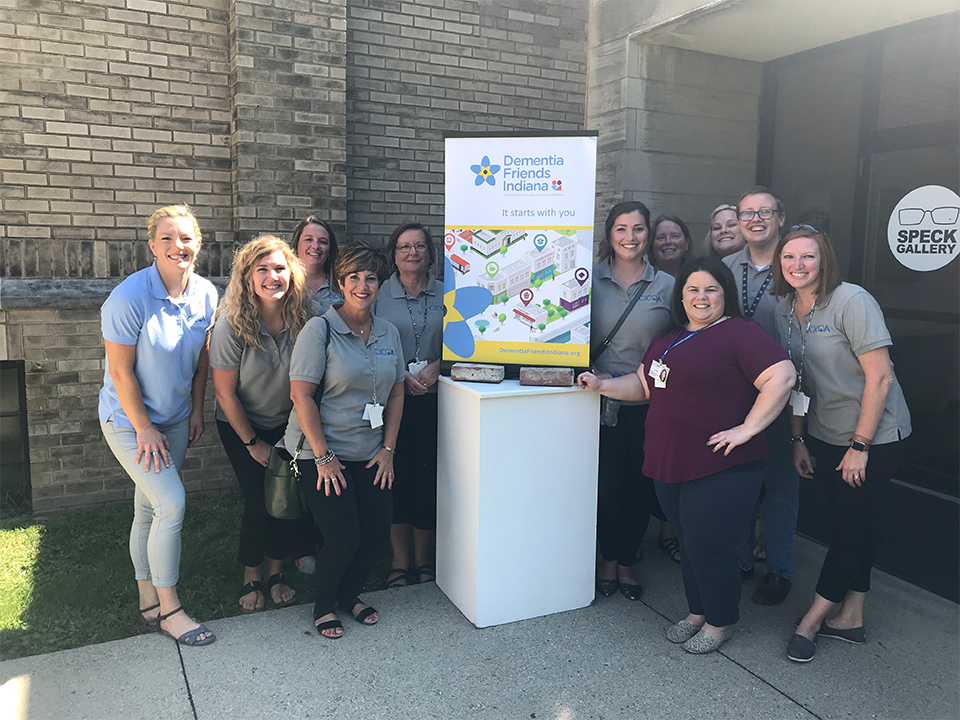 What does it mean to be a Dementia Friend?
Dementia Friends help everyone in the community understand five key messages about dementia, how it affects people, and how we can make a difference in the lives of people living with the disease and their caregivers.
At the end of the session, we will give you many ideas to turn your understanding into action – to advance awareness and education of dementia, reduce the stigma associated with the disease, and create community environments that are welcoming and conducive for those living with dementia.
How can I become a Dementia Friend?
To become a Dementia Friend, you can either attend an in-person workshop in Indiana, or watch the online video session and complete the workbook on your own.