You've become a Dementia Friend – now what can you do to help spread the 5 key messages in your community? Become a Dementia Champion!
What is a Champion?
Dementia Friends Indiana needs leaders in every county to lead the movement to change the way people think, act and talk about dementia. Dementia Champions provide Become-a-Friend sessions throughout their county, both in public spaces like libraries and in private settings like neighborhood gatherings or healthcare centers.
We provide the training and materials to help you be successful and welcome new Dementia Friends in your community.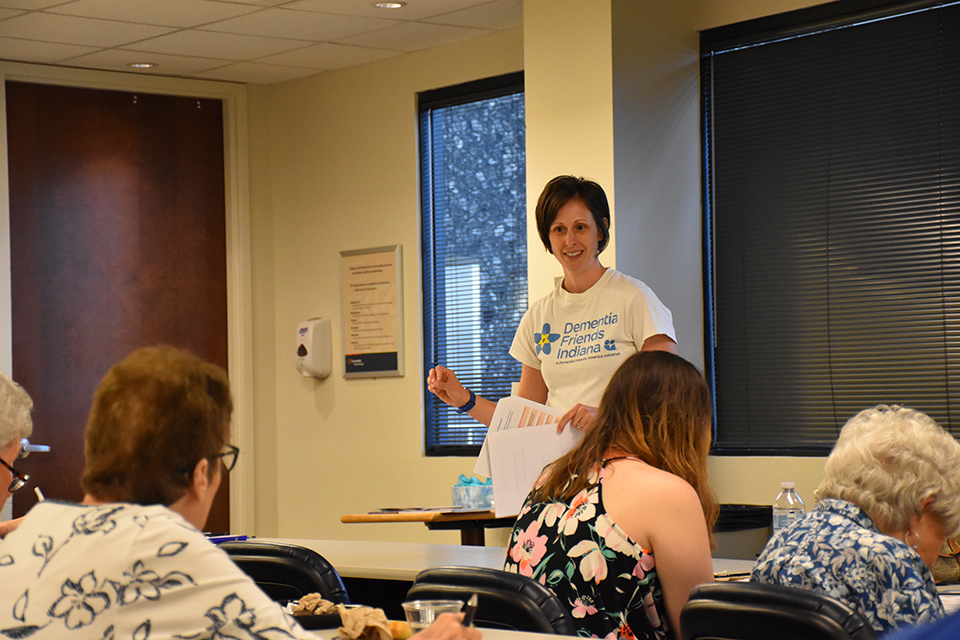 Become a Champion in Your County
Each of Indiana's 16 Area Agencies on Aging serves as Master Champion in their respective areas. If you are interested in volunteering as a Dementia Champion, please find your county below and contact the Master Champion in that area.